When you work in the service industry, you have to put your personal issues and attitudes aside while dealing with the public and other customers.
Most times, you must force that smile and keep your voice in a friendly, welcoming tone - even while dealing with personal issues or difficult people.
I wrote about a recent restaurant experience while dining with friends. Hop over to the Deep Blonde Thoughts blog post Be kind, for everyone you meet is fighting a hard battle.
Readers of the novel will remember the different types of patrons who frequented the Red Hare restaurant.
Co-owner Jenny Young was patient and polite while serving customers. She kept her attitude in check - especially while serving unpleasant customers like Daryl MacDonald.
You can meet Jenny and appreciate her kindness, her professionalism while you read the following excerpts:
Read

more excerpts

from

The Year of The Rabbit

, a Novel

About Fa

te, Family and Forgiveness.
Join other

s

who enjoyed this unpolished gem

of

Canadian fiction. Download the first few chapters of the eBook for free from Smashwords. If you like what you have read, you can then purchase the entire book for 99 cents or more (you set the price).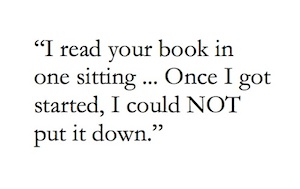 Vis

it the novel's
T